"Kalamazoo"
by Michelle Kholos Brooks and Kelly Younger
Starring: Aileen Hendricks and Dave Besse
Directed by Aileen Hendricks and Robert J. Wilson
Running April 7th – 9th in the Studio at Theatre Baton Rouge
 Peg and Irv are two quirky but endearing baby-boomers who bravely venture into the world of modern dating. But when these opposites attract, they discover love isn't any easier the second time around.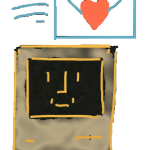 "A disarming comedy that lets us laugh about growing older while addressing the very real hardships and heartaches that come when one spouse from a life-long marriage is suddenly left alone … the banter in this play is both hilarious and startlingly honest. It just rings true in ways that can be surprising and shocking, but always satisfying" ~ Examiner.com
 "…a rich story about love at any age" ~ EncoreMichigan.com
"… an involved and skillful piece of writing" ~ Indiana Public Media
"Bouts of riotous laughter … it's hard to imagine a better show" ~ Herald-Times
 Kalamazoo
Passage of Time
Time: The Present
Scene 1: The Stage
Scene 2: A Mexican Restaurant
Scene 3: A Hotel Room
Scene 4: The Beach
A Brief Intermission
Scene 5: A Living Room
Scene 6: A Strip Club
Scene 7: The Four Seasons
Scene 8: A Bird Sanctuary
Cast In order of appearance
Peg – Aileen Hendricks
Irving – Dave Besse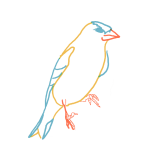 Co-DIRECTORS – Aileen Hendricks & Robert J. Wilson (in his directorial debut with LaVOW)
Crew
Stage Manager – Jerel Giarrusso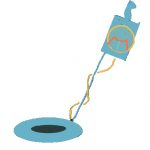 Lighting Designer – Jie de la Paz
Sound Designer – Ted Hansen
Video & Photography – Don Couvillion
Set and Property Mistress – DéAnna Ernst
Stage Hands – DéAnna Ernst, K.K. Landreneaux, Don Ortega, Sarah Schwartz & Sean Becnel
Cast Bios
 Dave Besse has been active in the Baton Rouge community theater for over fifteen years. His Theater Baton Rouge credits include Glengarry Glen Ross, The Seafarer, Visiting Mr. Green, and House for Sale in the Studio Theatre.  He has appeared on the main stage in Inherit the Wind, 1776, Wit, and My Three Angels.  At Baker Little Theater he was featured in Dancing at Lughnasa, The Diviners, Picnic, Come Blow Your Horn, Squabbles, and Catfish Moon.  He was in the Ascension Community Theatre productions of To Kill A Mockingbird, and productions for the Baton Rouge Irish American Club, including Chapatti, The Weir, Molly Sweeny, and Lafferty's Wake. He is retired from careers in broadcasting and accounting.  Dave thanks his wife Suzzane for her years of support and understanding.
Aileen Hendricks (Performance Director & Artistic Director of La VOW Theatre Company, Incorporated August 30, 2013, as a non-profit 501 c3). She has more than 50 years experience in amateur, professional, community and educational theatre.  She recently retired (December 14, 2014) from Southern University as a full professor of Speech and Theatre after 23 years of service. She has written plays; published scholarly articles; and won awards from community, professional, educational and artistic organizations. One of the first women to graduate from Texas A&M University in 1971
(1974 Masters), she earned her doctorate in theatre from LSU in 1988. She is married to Donald Luke Couvillion and the proud mother of August W. Wenck, Robert W. Wenck Jr. and Yolanda Prevost-Robinson.
Show Dates and Times: Friday, April 7 at 7:30 pm, Saturday, April 8 at 7:30 pm & Sunday, April 9 at 2:30.
 Read About us in The Advocate Here!
Special Thanks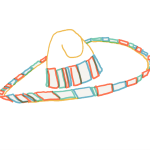 Kristina Webb Shapiro, Attorney, LA VOW Legal Agent. She is a partner in the firm Shapiro & Shapiro, LLC. On the web at www.ShapiroAndShapiro.com.
Theatre Baton Rouge
7155 Florida Blvd. Baton Rouge, La 70802
Phone (225) 924-6496
on the web at www.theatrebr.org
The Unitarian Church of Baton Rouge
8470 Goodwood Blvd.
Baton Rouge, LA 70806
On the web at www.peacestones.org
DéAnna Ernst for the set and property acquisitions
Phone: (225) 926-7389
Email: ErnstDesignLLC@gmail.com
www.ErnstDesignLLC.com