"Failure Is Impossible"
by Rosemary H. Knower
Performed August 26, 2016
AAUW Women's Equality Day 2016
To dramatize the debate for woman suffrage, playwright Rosemary Knower was commissioned to write a narrative script, drawing on the Congressional Record, petitions to Congress, personal letters within the legislative records of the Government, and other archival sources such as newspaper editorials and articles, diaries and memoirs. The story was told through the voices of Abigail Adams, Elizabeth Cady Stanton, Frederick Douglass, Susan B. Anthony, Sojourner Truth, Frances Gage, Clara Barton, and Carrie Chapman Catt, among others.
Cast
Narrator – Aileen Hendricks
Reader #1 – Valerie Jackson Jones
Reader #2 – Jerel Giarrusso
Reader #3 – DéAnna Ernst
Cast Bios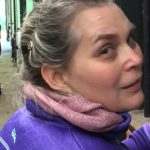 DéAnna Ernst – DéAnna Ernst has local artistic roots in Baton Rouge from her parents but spent her early youth pursuing advanced degrees in the classical sciences.  Never abandoning her roots in the arts, she has performed in theatrical productions and spoken word venues around the world at her leisure. Her visual & graphic art graces the banner for this event.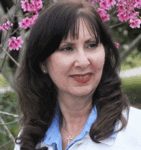 Jerel Giarrusso – Jerel is an accredited, veteran public relations professional. She recently retired as the Director of Communications for the Louisiana Office of Juvenile Justice. She holds a Bachelor of Arts in Journalism from LSU, and branched into public relations after several years in news reporting. A New Orleans native, Jere! and her husband, Ted Hansen, have two adult children and share their mini-estate with a pair of horses, several dogs and cats, and innumerable rose bushes. She enjoys spending time with family and friends, Bible study, gardening, writing, photography, travel, cooking, creative needlecraft and history studies, in no particular order. Active in civic affairs and in her church, she participates in annual Central American missions as a member of the church mission team. Although she enjoys attending stage and cultural productions, Jerel's last stage appearance was about a half-century ago in junior high school. She credits much of what she has learned about theatre to her daughter, AEA Stage Manager Elena Hansen, MF A, who currently teaches stage management at the University of Northern Colorado.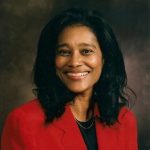 Valerie Jackson Jones – Valerie Jackson Jones, an 8th generation resident in the Louisiana area, is a retired executive administrator, and national consultant.  Ms. Jones has over thirty years of experience working in profit and non-profit organizations.  She serves on numerous boards of directors including the Louisiana Voices of Women Theater Company.  During her leisure time she is transforming from technical to literary writing.

Aileen Hendricks – (Play Director & Artistic Director of La VOW Theatre Company, Incorporated August 30, 2013 as a non-profit 501c3) Aileen has more than 50 years experience in amateur, professional, community and educational theatre. She retired (December 14, 2014) from Southern University as a full professor of Speech and Theatre after 23 years of service. She has written plays; published scholarly articles; and won awards from community, professional, educational and artistic organizations. One of the first women to graduate from Texas A&M University in 1971 (1974 Masters), she earned her doctorate in theatre from LSU in 1988. She is married to Donald Luke Couvillion and is the proud mother of August W. Wenck, Robert W. Wenck Jr. and Yolanda Prevost-Lyons.